Giving back to our community
Excavation Equipment believes in respecting and preserving our environment as well as successfully collaborating with local communities to build a socially responsible environment for our future generations. Our support of local and national groups and charities enables us to support a wide range of worthy causes.
Our belief is simple: supporting responsible and considered groups within our community and environment lead to a positive future.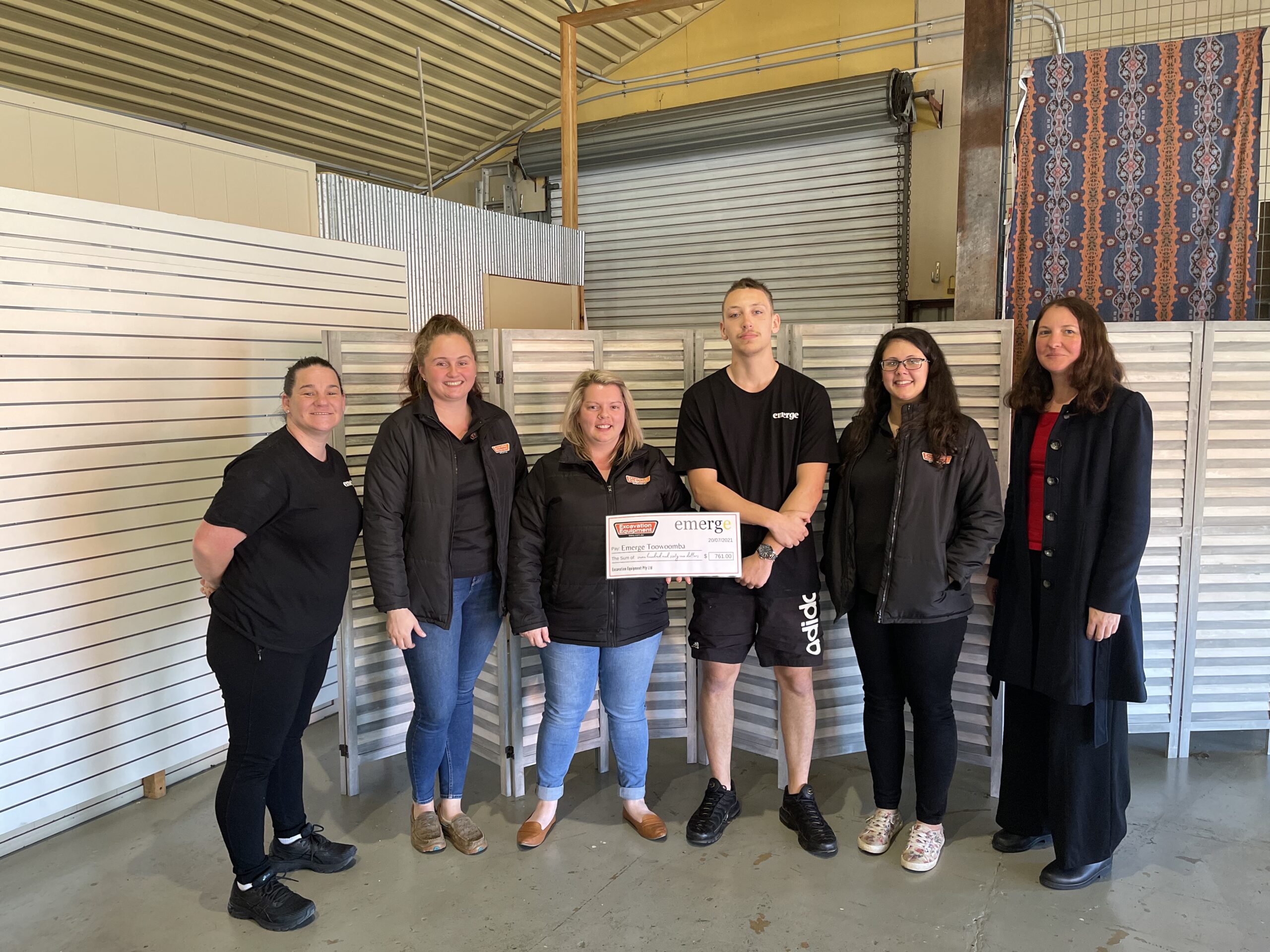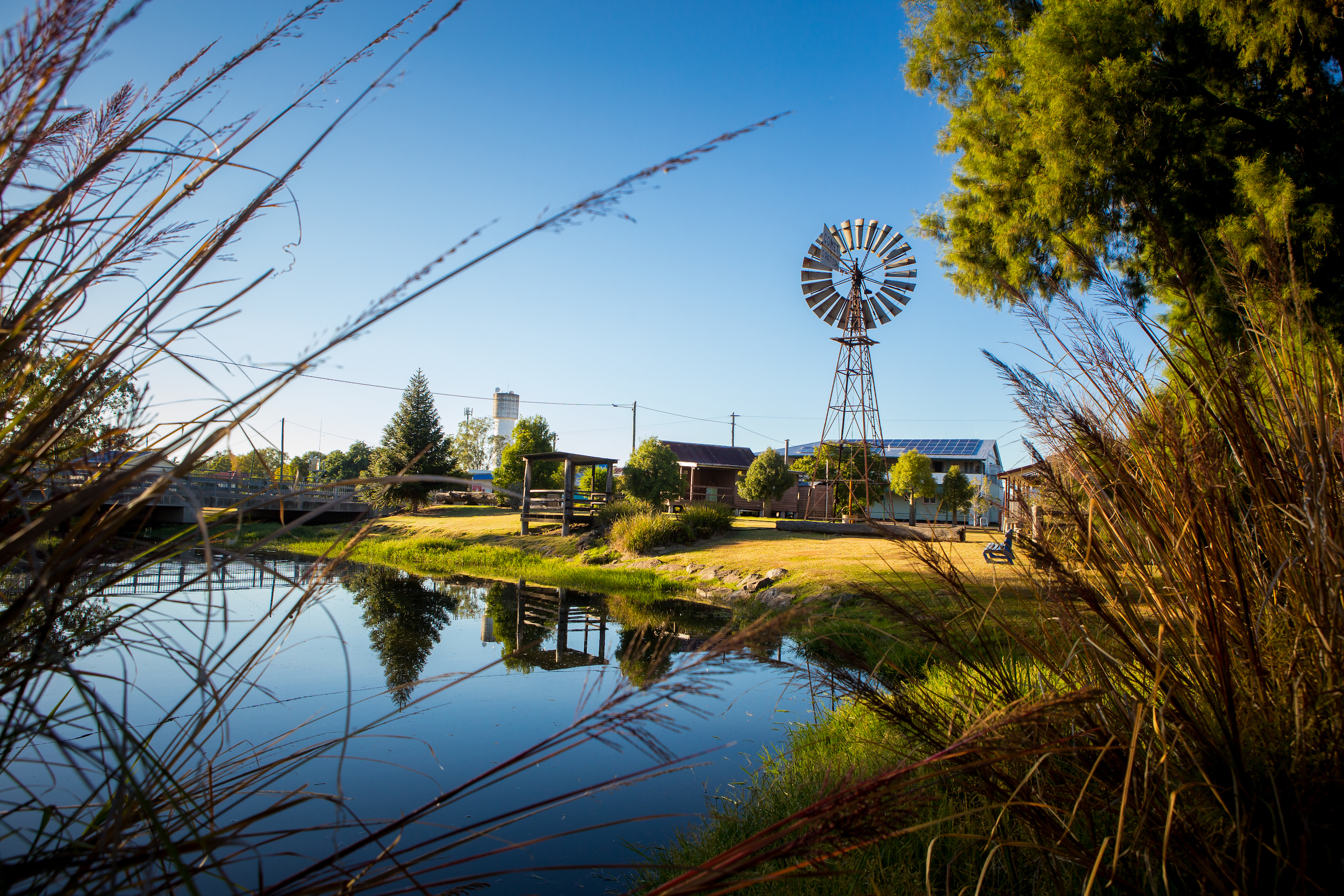 For Toowoomba Youth, With Love
Excavation Equipment donates $1 per EOFY sent to various charities across the region but the Emerge stood out to us this year as their call outs via social media to the community for donations and visits to their café in Railway Street.
'On the Darling Downs, we are privileged to live in such a vibrant area full of history.  However, some who call the Downs home are not so fortunate.' April Lancaster-Smith, Marketing and Office Manager from Excavation Equipment said.  'This year, we supported Emerge by donating $1 from each postcard sent out to our customers and suppliers to support keeping homeless youth off the streets.'
The initiative raised $761 for Emerge Café.
The team were in attendance to present Emerge's CEO Jen Shaw with a cheque of the funds donated while enjoying a delicious lunch served by Jen's team.
'EXEQ is about to celebrate is 10 years in business in 2022 and is proud to be a locally owned company.  Giving back to our community is what matters most, so we were so happy to support Emerge' Ms Lancaster-Smith added.  'Emerge's hashtag is  #withasideofsocialgood which we wholeheartedly support.'
You can also support Emerge by heading to their website at www.emergecafe.com.au.  Our cover photo was taken in Jandowe by Salt Studios, another locally based business.
Postcard for Pets
With the rise in animal surrenders, Excavation Equipment's timely donation to the RPSCA is much needed this year, but it also commemorates 12 months being in the new premises at Wellcamp Business Park.
Each year, Excavation Equipment donates $1 per Christmas card sent to various charities across the region but the RSPCA stood out by far.
"We saw all of the posts of animals being surrendered via social media and wanted to do something tangible that would make a difference to all of these little lives that needed a hand," Catherine Ardi Brennan, General Manager Excavation Equipment said.  "Donating our annual Christmas card mailout to the RSPCA was a given, and it was the icing on the cake to have my pet, Ziggy Stardust, as the cover boy!" Mrs Ardi Brennan said. 
The initiative raised $638 for the RSPCA.
April Lancaster-Smith and Emily Ainsworth, EXEQ, were both in attendance last Wednesday, 10th February to present the to Jill Huth from community engagement at the RSPCA.  April, EXEQ's Marketing Manager was responsible for creating the Christmas card design so to donate the money in person she described as 'full circle.'
EXEQ is also celebrating its own milestone after being in the Carrington Road location for 2 years and about to expand into new sites within the Darling Downs community to better service the region.  EXEQ services the needs of the construction and earthmoving industry and apart from Toowoomba, has bases in Brisbane, Sydney, Melbourne, Perth and in New Zealand.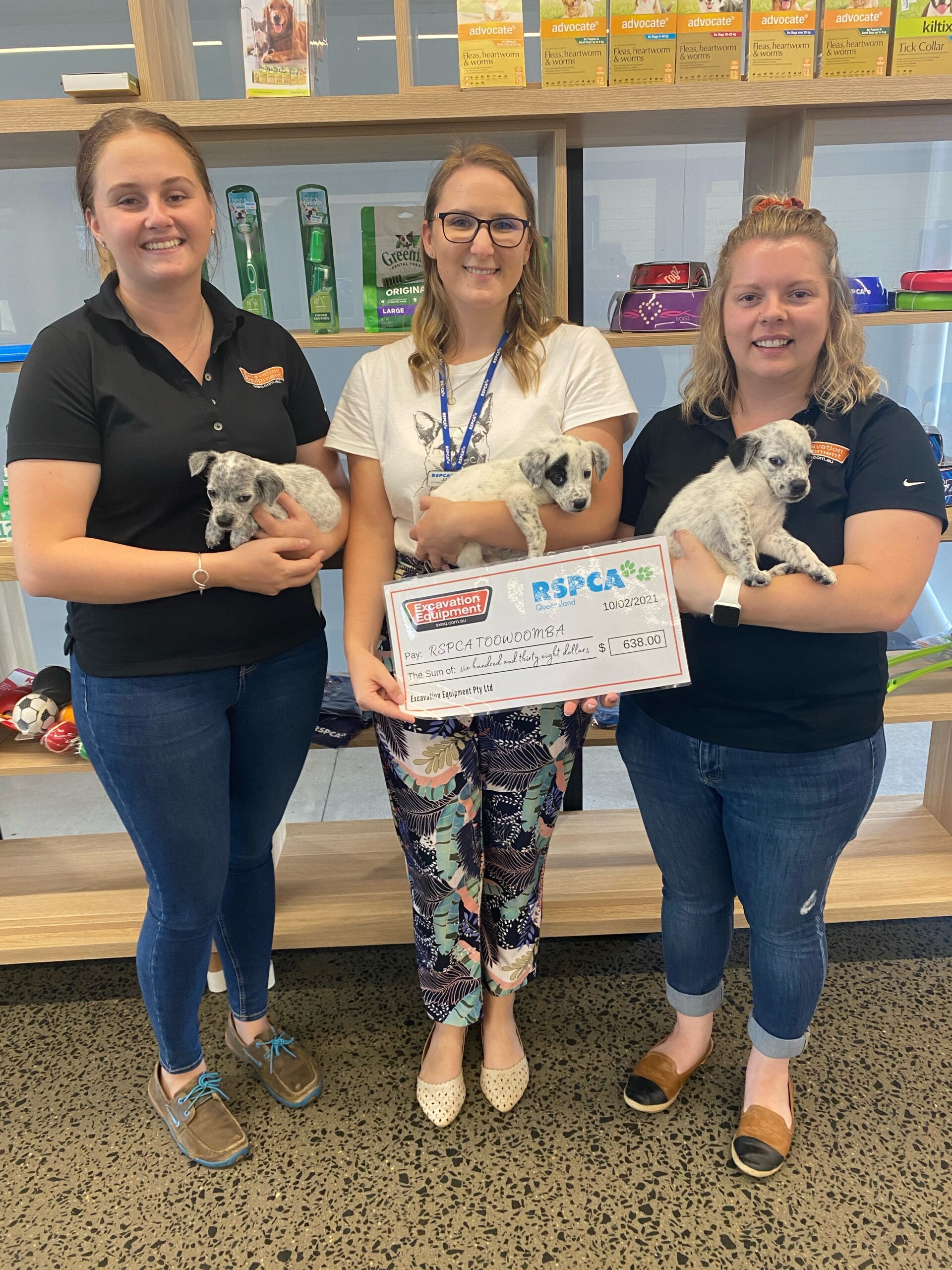 Proudly supporting beyondblue
EXEQ partnered up with beyondblue in early 2015 to raise much needed funds to assist in the prevention of depression, anxiety and suicide of men in regional areas. A portion of all profits from our online auctions are donated to this worthwhile cause.
McGrath Foundation
Our mostly male staff of the Toowoomba-based Australia-wide business Excavation Equipment wear their big hearts on their chests for Pinktober each year to raise money for The McGrath Foundation. The McGrath Foundation raises money to place breast care nurses in communities across Australia and to increase breast awareness in young people, particularly young women. According to Breast Cancer Australia statistics the estimated number of new cases of breast cancer diagnosed in 2016 will be 16,084 of which 150 will be breast cancer diagnosed in males.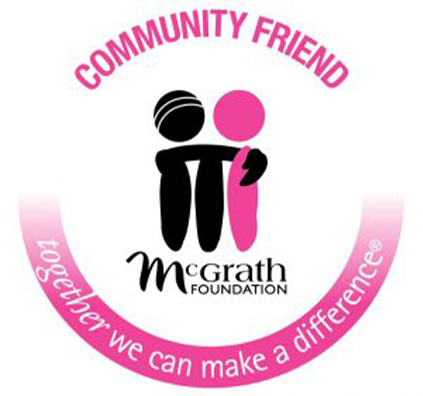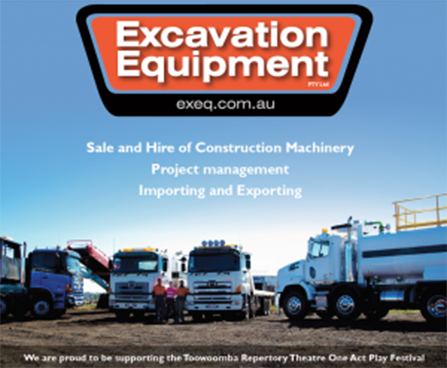 Major Sponsor – Toowoomba Repertory Theatre
The Toowoomba Repertory Theatre Society is a community theatre that has been operating in Toowoomba for 85 years. The theatre is an important part of the Toowoomba community because it provides an important outlet for the artistic endeavours of local people and also, in particular, because it is used extensively for charity fund raising through "Theatre Night" fund raisers.
EXEQ has recognised the worth of these activities to the community and has provided generous support for ongoing operations, mainly the One Act Play Festival which coincides with the Carnival of Flowers each September.
Member of Toowoomba Young Chamber of Commerce 'Future Leaders'


Member of the Irish Australian Chamber of Commerce