Giving back to our community
Excavation Equipment believes in respecting and preserving our environment as well as successfully collaborating with local communities to build a socially responsible environment for our future generations. Our support of local and national groups and charities enables us to support a wide range of worthy causes.
Our belief is simple: supporting responsible and considered groups within our community and environment lead to a positive future.
Proudly supporting beyondblue
EXEQ partnered up with beyondblue in early 2015 to raise much needed funds to assist in the prevention of depression, anxiety and suicide of men in regional areas. A portion of all profits from our online auctions are donated to this worthwhile cause.
McGrath Foundation
Our mostly male staff of the Toowoomba-based Australia-wide business Excavation Equipment wear their big hearts on their chests for Pinktober each year to raise money for The McGrath Foundation. The McGrath Foundation raises money to place breast care nurses in communities across Australia and to increase breast awareness in young people, particularly young women. According to Breast Cancer Australia statistics the estimated number of new cases of breast cancer diagnosed in 2016 will be 16,084 of which 150 will be breast cancer diagnosed in males.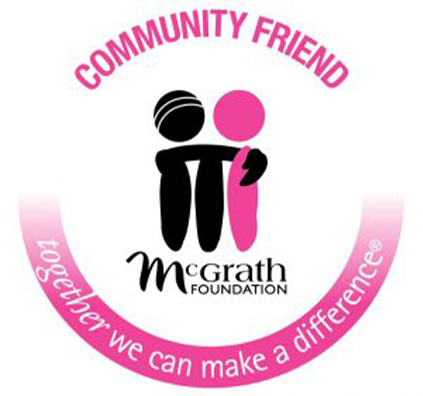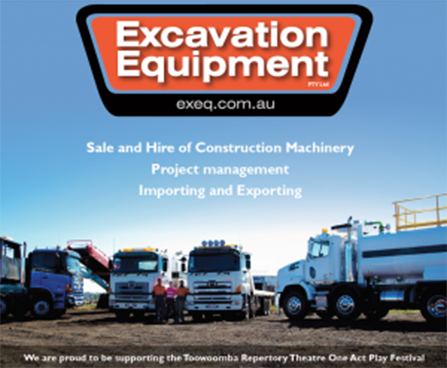 Major Sponsor – Toowoomba Repertory Theatre
The Toowoomba Repertory Theatre Society is a community theatre that has been operating in Toowoomba for 85 years. The theatre is an important part of the Toowoomba community because it provides an important outlet for the artistic endeavours of local people and also, in particular, because it is used extensively for charity fund raising through "Theatre Night" fund raisers.
EXEQ has recognised the worth of these activities to the community and has provided generous support for ongoing operations, mainly the One Act Play Festival which coincides with the Carnival of Flowers each September.
Member of Toowoomba Young Chamber of Commerce 'Future Leaders'


Member of the Irish Australian Chamber of Commerce